In this guide, I'll share the tactics that we used to generate leads during our product's evolution journey from an idea stage to the revenue stage. These are the insights about the marketing techniques that worked for us while creating our product, being used today by thousands of businesses across the globe. This will very well work for any marketer launching a SaaS product or Mobile App. 
With so many tools and strategies out there, it can be hard to differentiate one from another or to identify the right combination, which is why I'm sharing the experience of using various tools and tactics for lead generation.
Closing a lead only happens if you have a lead in the first place, so quality lead generation becomes a very important metric for the business, be it online or brick and mortar.
Creating a growth engine that automatically converts visitors to leads to users & finally paid customers is the goal of every marketer. This kind of closure is accomplished with the combination of right efforts at the right time in the customer journey, nurturing the customer from one step to another. While it is easier said than done, it is still a mystery to many marketers.
Below actionable lead generation tactics and strategies will help you succeed in building a steady stream of high-quality leads. These tactics might vary a little across verticals however there are a few that are common across industries.
Before jumping straight to the tactics it is important to cover the right set of tools and platforms to market your product and generate marketing qualified leads. Each touch point in the customer journey is crucial. [bctt tweet="The purchase decisions are made based on quality interactions and customer engagement." username="MrArshSingh"]
Essential Marketing Tools

Using these marketing tools, SaaS companies drive growth by acquiring new customers and sustain high customer lifetime value (LTV) while avoiding churn by providing a more connected experience to each and every customer.
SaaS Lead Generation Tactics & Best Practices
1. Network Effect and Virality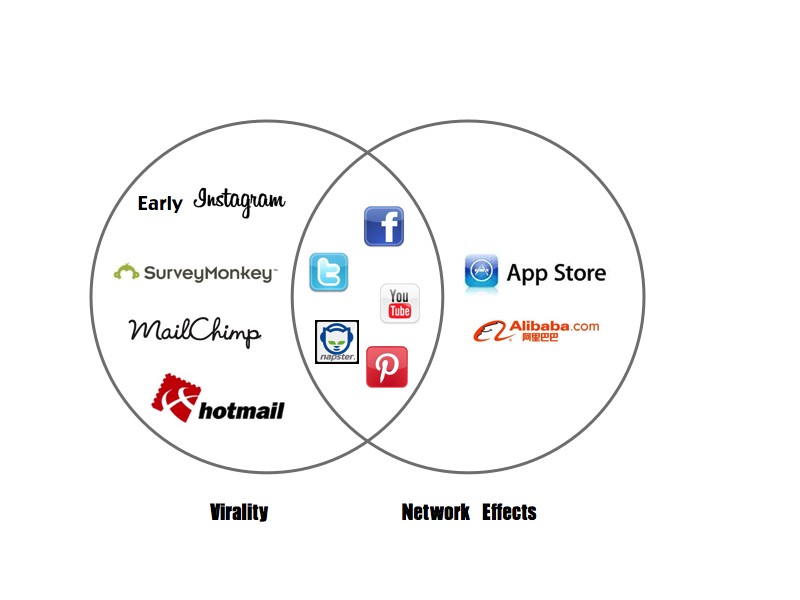 First and foremost it is important to have a good product that solves an actual pain point. Creating a product with a network effect adds more value as the number of users increase. For example, an on-demand aggregation platform which is connecting users brings a whole lot of value once it reaches a critical mass. Making the product viral with various strategies, help increase the rate of adoption as more users join the product. This post by Eric Jorgenson covers various types of network effects and why they are so powerful.

[bctt tweet="Virality coupled with network effect creates products like Facebook, Twitter, Pinterest, and others. " username="MrArshSingh"]It's not easy to put a network effect or virality into every product, however, go back to the drawing board to figure out your options.

2. Explainer Video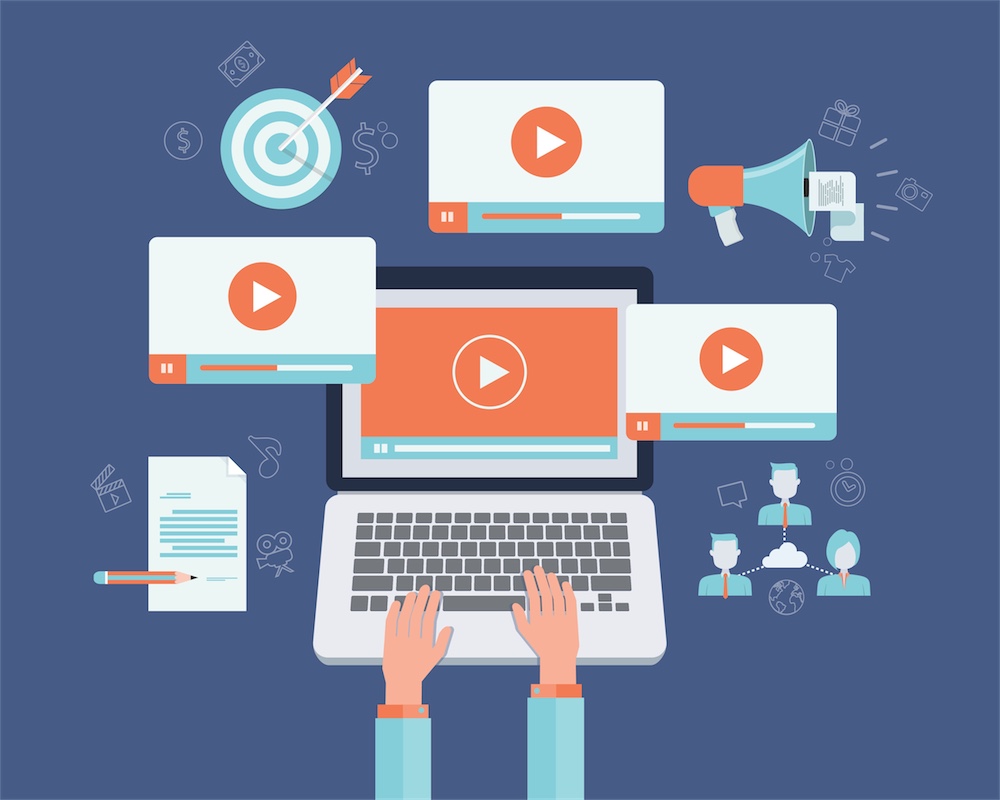 Explainer videos are excellent marketing and conversion tools. Research indicates that explainer videos help viewers take a decision and perform much better than an average sales representative.
Use an explainer video to showcase the pain point you solve eradicating the ambiguity. Your viewers tend to retain more information about your product as an explainer video leaves a lasting visual impact. This post on Quora has 100+ answers and covers almost every explainer video production company.

3. Content Marketing is Powerful
Attract, convert, close and delight, that's the methodology of inbound marketing and content marketing plays a pivotal role. Create remarkable content to attract prospects and convert the visitors to customers. Content also enhances the organic search as Google loves fresh and optimized content, bringing more visitors to your website.
[bctt tweet="Create content that helps your target audience, adds value and address their unique pain points." username="MrArshSingh"] Create a content promotion strategy and promote your content to your target audience and influencers. Few content-heavy areas to focus on are:
Company Blog

Website Copy

Case Studies

eBooks

Whitepapers

Infographics

Presentation
Search engine optimization along with content marketing is a powerful tool to generate leads organically. Jeff Bullas nicely covers the content creation strategy in his blog.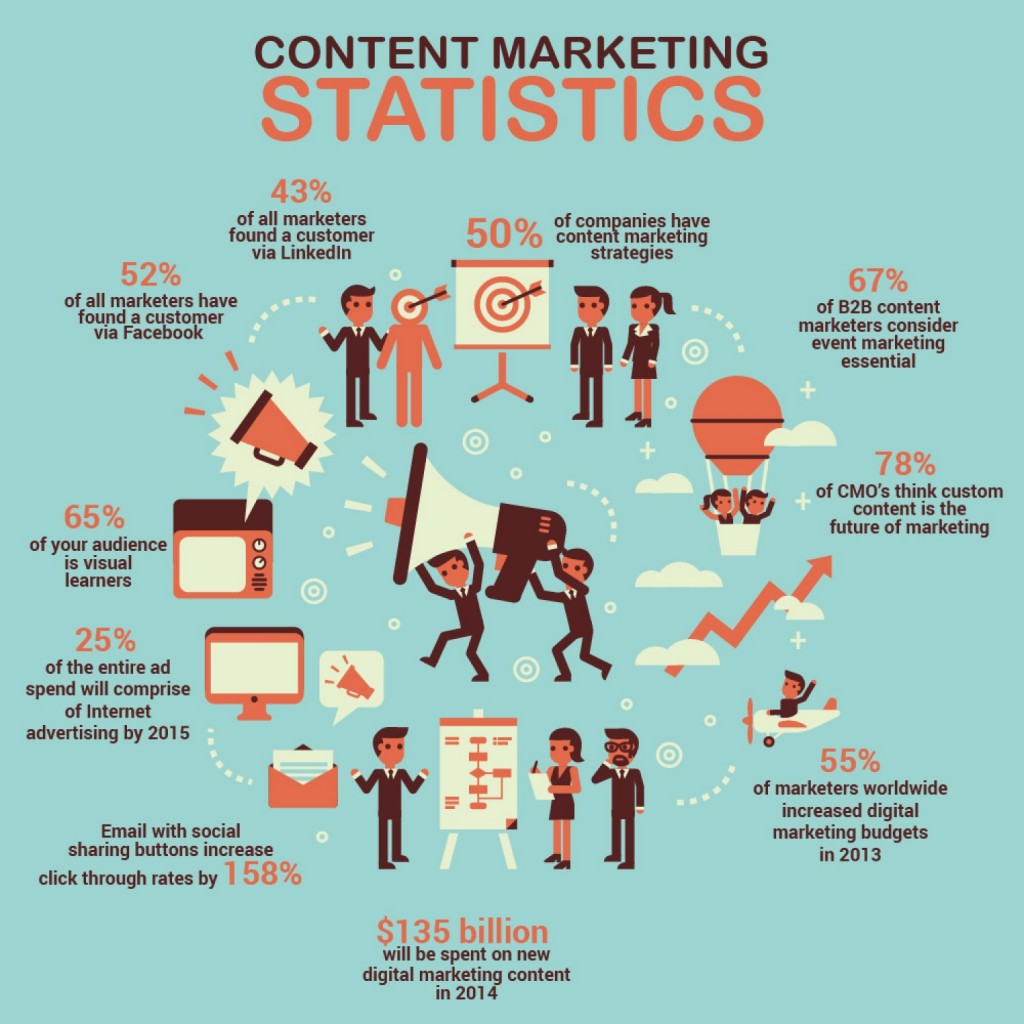 4. eBooks and White Papers
As an inbound marketing tool, ebooks generate leads by sharing information and offering expertise to the target audience. Rather than being too salesy the idea is to provide valuable information relative to the business or industry.
Gated content like ebooks and white papers allow you to capture the lead information. With proper CTAs, they generate a lot of traffic and since they are easily shareable, ebooks add to the word-of-mouth strategy with a potential to go viral if the content is worth sharing. [bctt tweet="Use the behavioral lead scoring technique to bucket the leads and share relevant marketing collateral based on their sales readiness." username="MrArshSingh"]

5. Avoiding the CTA Conundrum
Don't give too many options to your viewers, else you'll end up confusing them. [bctt tweet="Providing multiple CTAs on a single page can damage your lead generation goals." username="MrArshSingh"] Increase your leads and avoid confusion by having a single CTA.
We saw a sudden increase in the leads when we removed multiple options and gave only one, especially on the landing page. You can compliment the primary CTA with a secondary CTA on your main website but don't overdo it. Don't use secondary CTAs on your landing pages and focus on just the key content and capture form.
6. Social Media Relationships
Create a relationship with prospects on social media platforms. Identify and connect with leads on Twitter using various tools like crowdfireapp, followerwonk and others. Use Twitter's free to use lead generation cards to capture the leads within the platform.
Promote your top performing Facebook posts and tweets to get more exposure and link them to a landing page for capturing lead information. [bctt tweet="Use the Linkedin publishing platform to write content and redirect leads to your landing pages." username="MrArshSingh"] According to a study Linkedin generates more B2B leads than any other social network.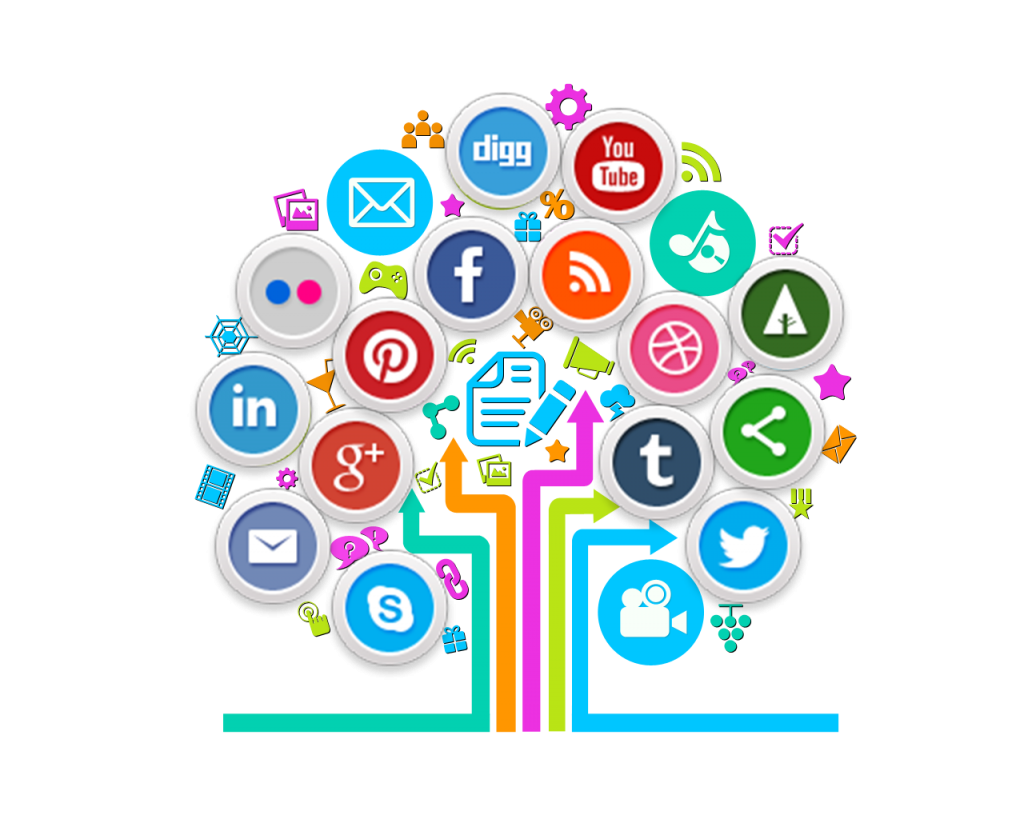 7. Answering on Quora
Quora is so vast and versatile that it can prove useful for any vertical or niche. If you build authority on Quora, it has the potential to bring massive qualified traffic to your website.
Primarily it's all about quality content on Quora, however, there are few other things that you should focus on:
Complete your profile

Build authority in your niche (search for exact topics)

Subscribe to questions and follow the topics

Provide value with useful and detailed answers

Use analytics to view your top answers and followers (prospects)

Do the Sky scrapper technique on your top performing answers (& write blogs)

Link to the relevant sites and mention the relevant people

Share your answers on the social network for more exposure
8. Quality leads from SlideShare
SlideShare get's 70 million visitors a month and since slides can be easily embedded, it gives your slides a multi-channel exposure. Put your product presentation on SlideShare and link it to your website or a specific landing page and collect lead information.
With the launch of Linkedin powered SlideShare's lead generation tool, they made it whole lot easier to capture the lead information, though it is available only in the pro plan.
– Create simple yet informative presentations stating the objective of your product.
– Setup your lead form.
– Collect the leads and take action.
9. Cold Calling / Warm Calling
Cold calling is mostly criticized, however it still does work. Now it's one thing to randomly pick up the phone and call someone and it's another (more productive) to do a complete research about your prospect or get a reference from your existing customers.
It's even better if someone can connect you with the prospect or mention why the prospect might find your product useful. In such a warm call you have much higher chances of closing the deal compared to the cold calling. [bctt tweet="Cold calling leads to 1 to 3% success rate, the same call made with a referral results in 40% or higher." username="MrArshSingh"]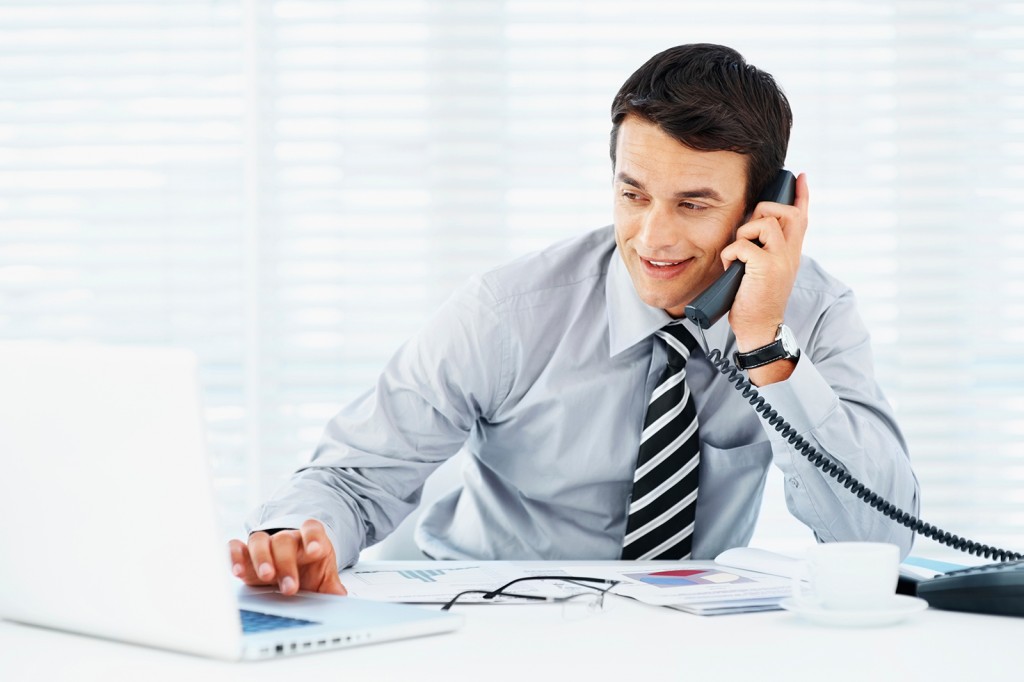 10. Referral Program
Referral marketing is a very effective marketing technique working on the lines of word-of-mouth for the digital world. Since the websites and Apps are referred by the friends, the tendency to open and use the Apps is much higher than a cold reach out.  The cost of acquisition (CAC) and the sales closure cycle is mostly lower in this scenario.
[bctt tweet="Create a referral system which allows users to proactively share your product for an incentive."] There are various types of referral programs that you can run based on your product. Uber does it really well by providing free rides or credits to users who share and onboard friends for a successful ride.
11. Integrations / Partnerships / Marketplace / App Directory
Good companies create an end-to-end software suite, great companies create an ecosystem around the product. Creating an ecosystem of companies can be in the form of product integrations or a marketplace of Apps. Ecosystems are a great source of generating leads.
Allowing other developers to create products/ apps/ plug-ins on top of your product creates a much larger ecosystem. An initial step in this direction is to find larger companies and integrate your product with theirs using the open APIs. This gets you some space on their website which already has much higher exposure, getting your website some backlink juice. Invest time in creating fruitful partnerships and gain an edge over competition creating a barrier to entry.
12. Webinars/ Seminars/ Meetups
Webinars are a great way to add value to your existing and potential customers. Businesses can showcase thought leadership by allowing their SMEs (subject matter experts) to share the best practices and stand out from a competitive market. Building an authority gives a perceived value to the customers and they provide a great opportunity to establish credibility.
This is a technique that is used by marketing and sales teams across industries to promote their product and capture the lead information. A lead captured for a webinar becomes a marketing qualified lead and is passed on to the sales team as a warm lead, as prospects provide their own contact information to participate in the webinar. Other offline methods that help generate leads are hosting or participating in seminars and meetups.
13. Paid Traffic + Landing Pages
Paid traffic like Google Adwords and Facebook ads working with relevant landing pages is an effective combination for lead generation. Focusing on the problem-solving approach is the best way especially for the SaaS businesses. In this approach share educational content that ads value to your target audience like e-books, white papers, templates, etc.
Think about the most common issues your target audience faces for coming up with the relevant keywords. Bid on more problem/ solution keywords rather than aggressive keywords. Best way to connect the paid ads to landing pages is to [bctt tweet="have a problem specific ads and solution-specific landing pages." username="MrArshSingh"] With this kind of relevancy you would rank higher in the ads and your prospects would turn to you for the right content and product.
Remarketing along with paid traffic is an extremely effective technique. Your Ads easily follow around the visitors that have already been to your site. Sounds like stalking? It's not (fine, it is, but it works!).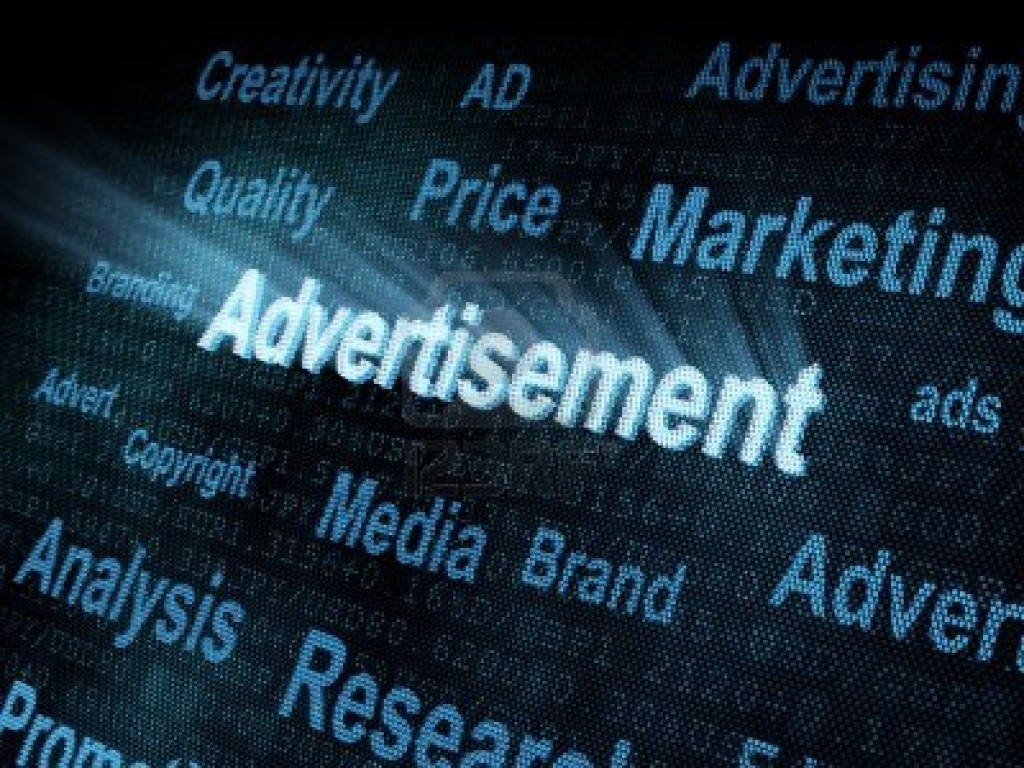 14. Free Trial/ Freemium Model
Pricing is quite a complex topic, however, a freemium model is a simple stupid answer to attract and acquire customers driving the visitor to sign-up ratio. Customers are always reluctant to try new products and if you ask for credit card information during the sign-up process it becomes a huge friction.
The best way to start is to a minimal viable product (MVP) and validate the idea in the market. [bctt tweet="Drive the product roadmap by striking a balance between product vision and customer requirements." username="MrArshSingh"] A freemium model allows you to have a larger pool of customer base (both free and paid) and helps in up-selling and cross-selling with new products or features.
15. Gain Exposure with Curated Websites
If you manage to get on a list of top reviewing or startup launching websites which are curated manually or aggregated automatically, you will create a sustainable source of lead generation.
There are some niche and some industry-specific curated websites and databases that exist today. Some of these are free, while others are paid. Not only you get the backlink juice which helps with domain authority, you also get tons of exposure and sustainable lead flow.
Leading the way
 
Marketing has evolved and the tactics to generate new leads has transformed from aggressive marketing to being found and adding value. The attention span of the customer has decreased to merely 8 seconds based on the market study.
Due to this scarcity of attention, it is important that every marketer leads the way in adding value and nurturing the lead at both top and middle of the funnel to build relationships and trust. Think of fresh, out of the box, scalable ideas to attract, nurture, convert and retain the customers.